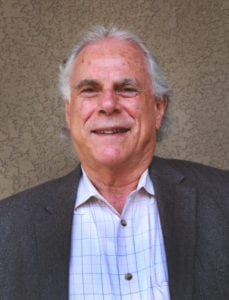 RON LIEBERMAN
President & CEO
Boasting more than 30 years experience and with hundreds of projects under his belt, Ron Lieberman's distinction as one of the country's leading interior designers is well deserved.
A graduate of the Chanard Art Institute in Los Angeles, Ron began his career working for the Albert Parvin Company, one of the most sought after interior design firms of its day. Ron's next move landed him at Yates-Silverman, the design powerhouse behind major hotels and casinos in Las Vegas, including New York New York, Luxor and Circus Circus.
In 1971 Ron joined Associated Hosts, Inc. as Vice President in charge of architecture, design and construction. During his 12-year affiliation with the publicly held company, Ron was credited with several groundbreaking concepts, most notably the highly acclaimed Bombay Bicycle Club Café and Bar.
Armed with a wealth of knowledge about commercial design, Ron founded Design Development in 1983, specializing in new restaurant design, renovations, remodeling and conversions.
Ron's creative vision combined with his strong managerial skills has helped Design Development to triple in size since its inception and catapulted the company to a ranking among the Top 20 Design Companies in the country.
---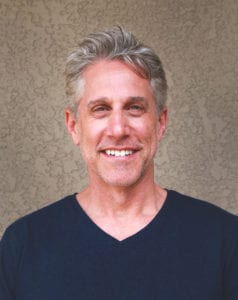 DAVID LIEBERMAN
Vice President/Creative Director
Serving as Vice President and Creative Director for Design Development, David Lieberman plays an integral role in every project the company undertakes. A native Californian, David hails from a family of artists. His great grandfather was commissioned by the Russian government to paint murals on the country's trains, and his grandfather's oil landscapes have been lauded for decades by art enthusiasts the world over. David's own validation in the art world first came in high school, where he entered and won a citywide design competition.
A graduate of California State University at Long Beach (one of the nation's top 5 schools for Interior Architectural Design), David first interned at the prestigious Sheer/Braden Architects in Los Angeles before joining Design Development in 1989. David's vision can be seen in every project where he currently oversees all aspects of design including conceptual development, presentation and implementation.
His work now dots the landscapes of Bermuda, Rome and Barcelona, and he counts among his local projects Fox Sports Grill in Irvine, Cuistot in Palm Desert and Silk Nightclub at the Pechanga Casino in Temecula. "It's like walking a tightrope without a net. A single misstep can have devastating results in commercial design, " says David.
The proverbial artist, David points to his yearly trek to California's majestic Mt. Whitney for renewing his spirit and providing the inspiration for future projects.